Join The Awakening Prayer Hubs

Movement
Why Awakening Prayer Hubs?
All Christ-centered prayer movements a mission and a place in the Body of Christ. Our mission is to draw a diverse group of intercessors who have one thing in common: to contend for the Lord's will in its city, state and nation—and we give you the resources to do it. 
When choosing a prayer movement to align with, ask the following questions:
Does the movement align with my prayer goals?
We are looking for intercessors who are praying for their cities and nations, praying for the harvest, and contending for revival.
Does the movement help me connect with other intercessors?
Awakening Prayer hubs offers you a personal e-mail address, a city-branded Facebook group, and an interactive map that lets intercessors in your city find and contact you directly.
We have developed social media graphics available in the leadership portal to help you reach more people.
Does the movement offer intercessory prayer training opportunities?
Awakening Prayer Hubs offers online training opportunities, and personal interaction through period scheduled phone/Zoom calls with Jennifer LeClaire. You can send in any questions and we will answer them via email and create video answers as well. We also offer discounts on the School of Prayer & Intercession on schoolofthespirit.tv.
We also offer leadership training modules. 
Do you have a focus on outside the four walls of the church?
Yes, we have prayer hubs inside companies and inside prisons, as well as e-hubs for intercessors who don't have a physical location to meet.
Does the movement offer flexibility in meeting times?
While we encourage you to meet once a month or more, Awakening Prayer Hubs is not concerned with how many intercessors you have or where you meet. We understand your life is busy. The important thing is that you meet.
Does the movement have endorsements from major prayer leaders in the Body of Christ?
Awakening Prayer Hubs has endorsements from Mike Bickle, Lou Engle, Cindy Jacobs, Bill Hamon, James Goll, Dick Eastman, Becca Greenwood, Dr. Michael Brown, Patricia King, Barbara Yoder and Alveda King.
Does the movement have a mobile app and other communication avenues?
Yes, Awakening House of Prayer has an app that lets prayer hub leaders create private messaging to members of their group, as well as members of other prayer hubs. We also have a private Facebook group for leadership and our site is translated into every major language.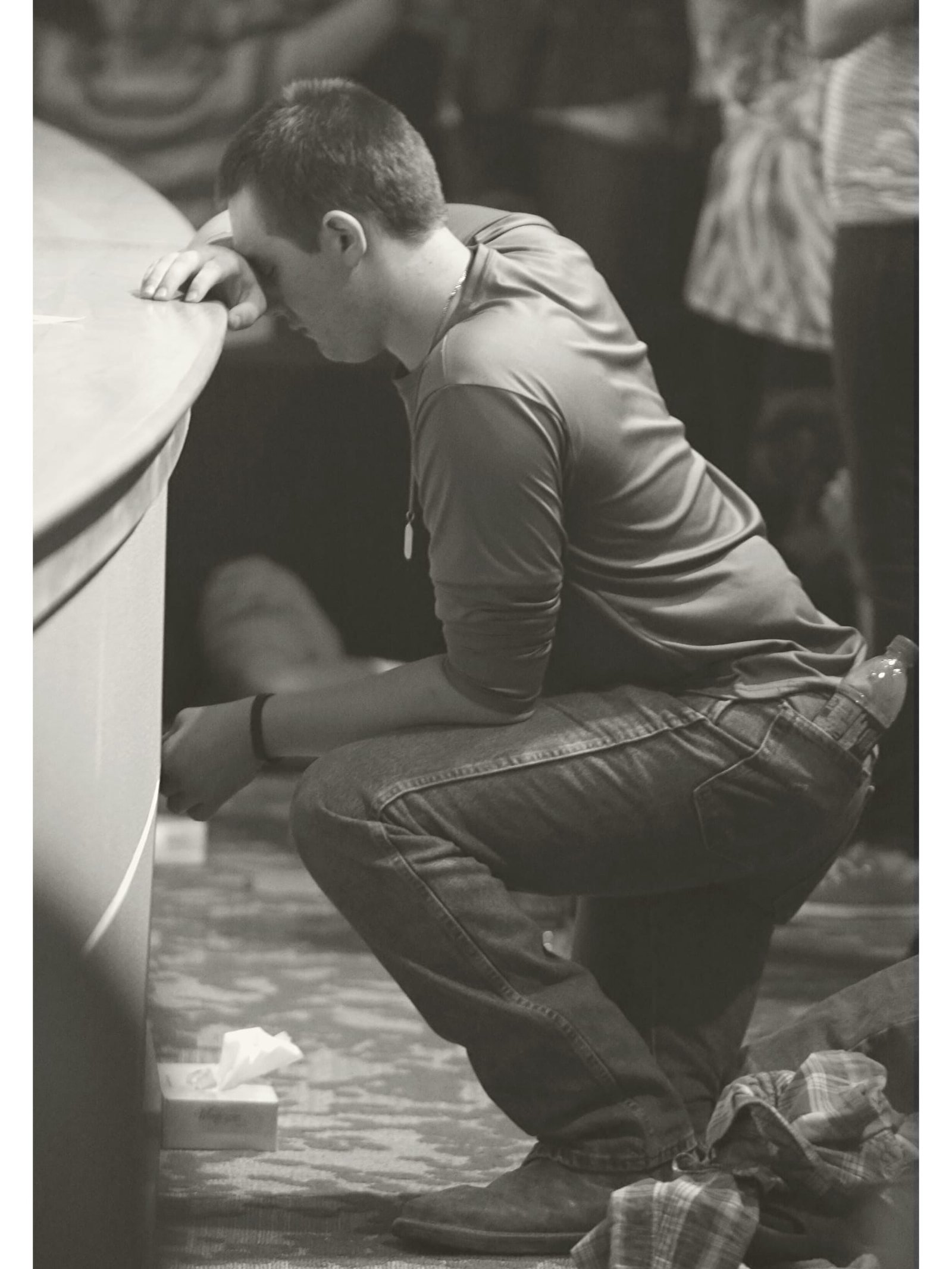 The Story Behind Awakening Prayer Hubs Movement
In 2007, the Holy Spirit woke up in the middle of the night and told me He would bring a Third Great Awakening to the nation. I believe we are going to see the greatest Great Awakening in the history of the world and it will spill over into the nations of the earth for the glory of God. I believe we'll see a movement greater than all previous moves of God put together. And I know it's predicated on prayer.
The Movement – Awakening Prayer Hubs Mission
The Awakening Prayer Hubs mission in any city is to draw a diverse group of intercessors who have one thing in common: to contend for the Lord's will in its city, state and nation.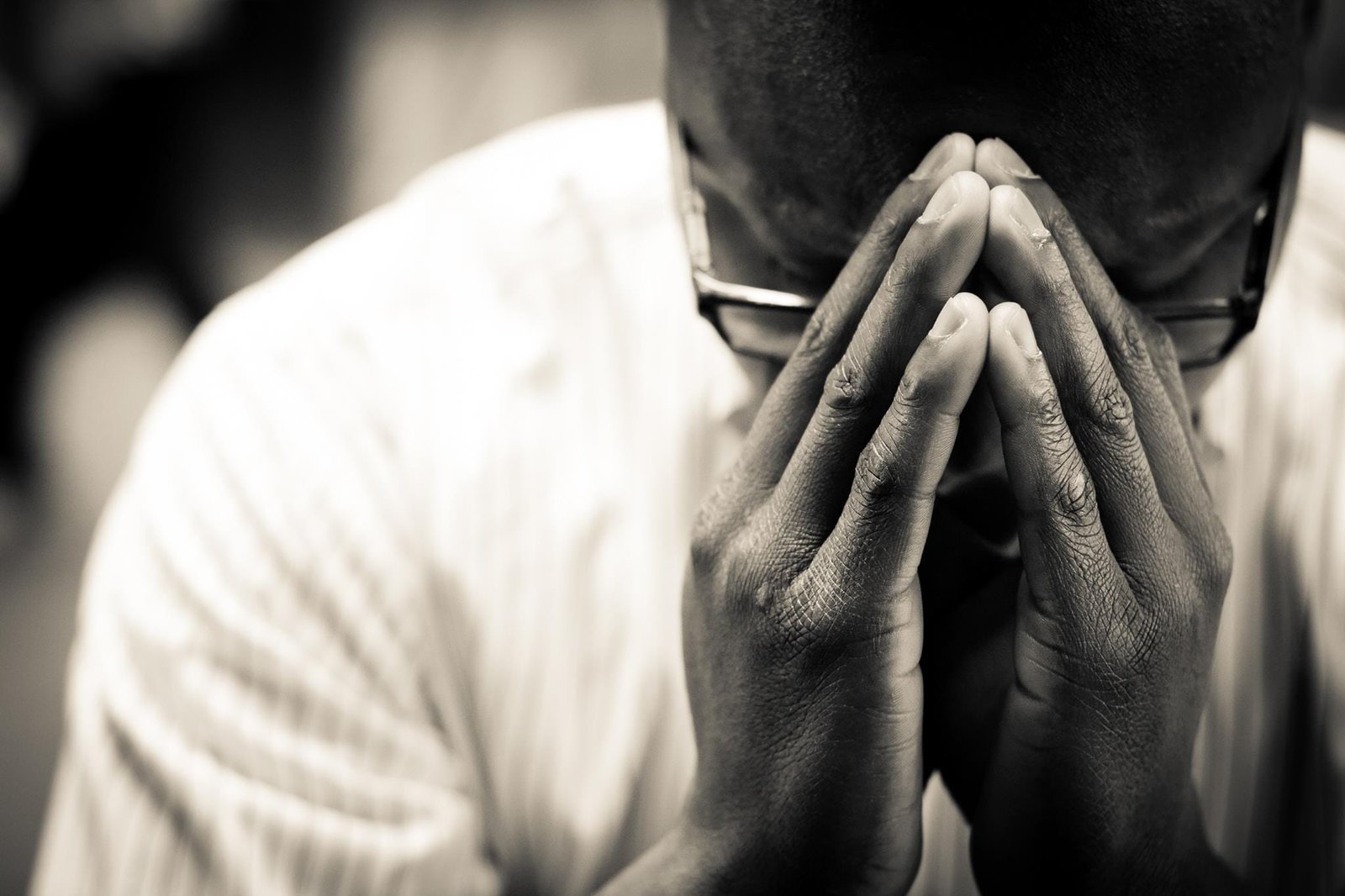 Endorsements for Awakening Prayer Hubs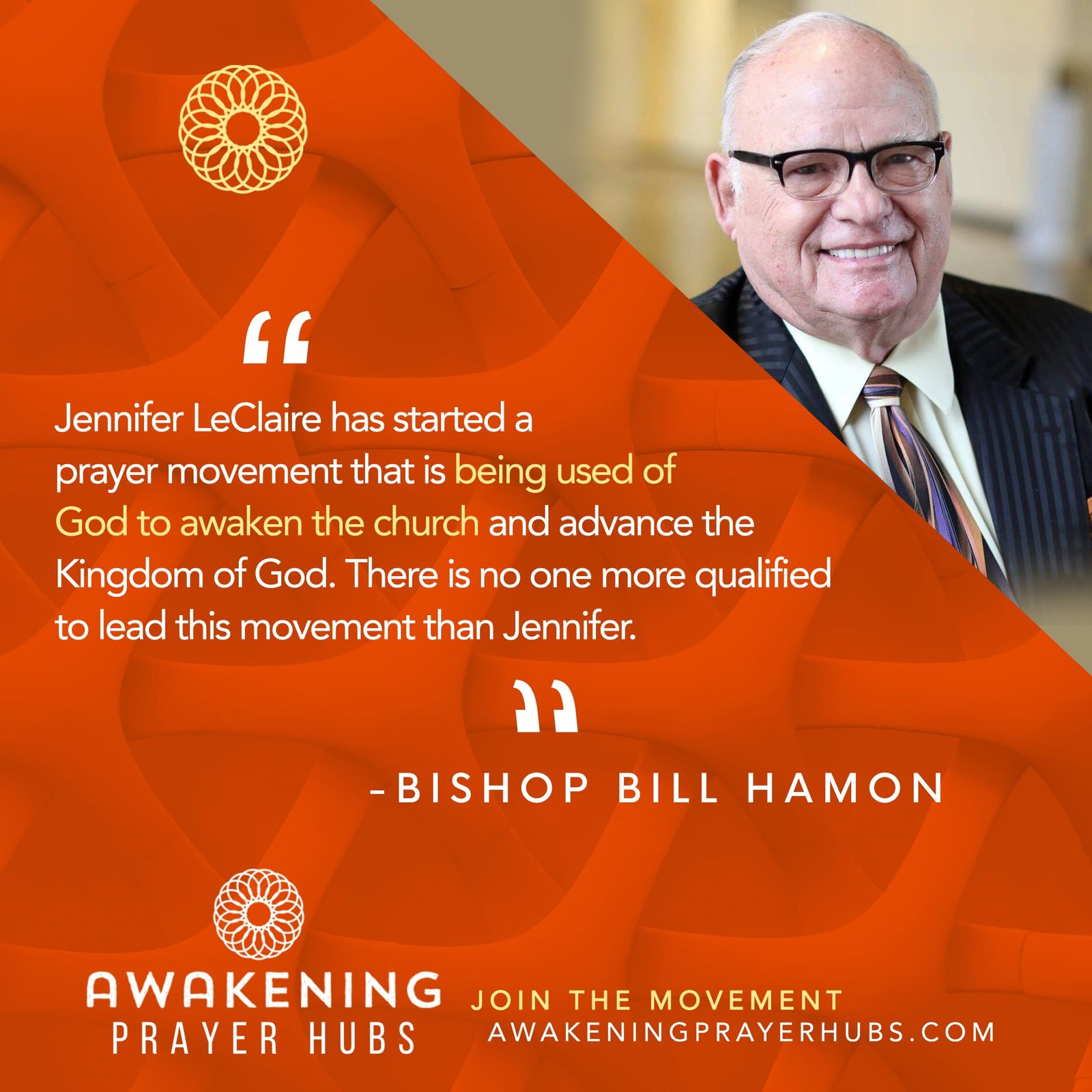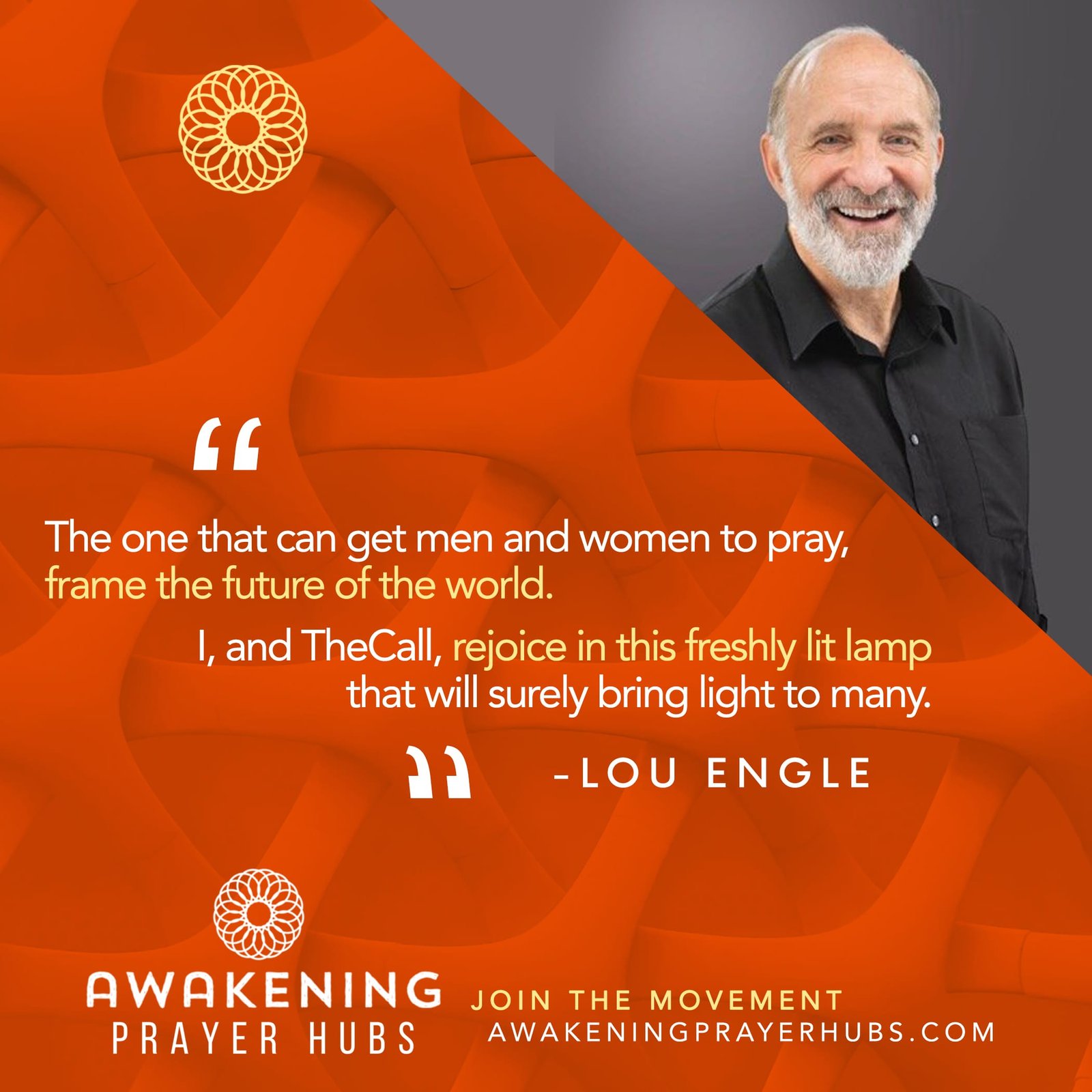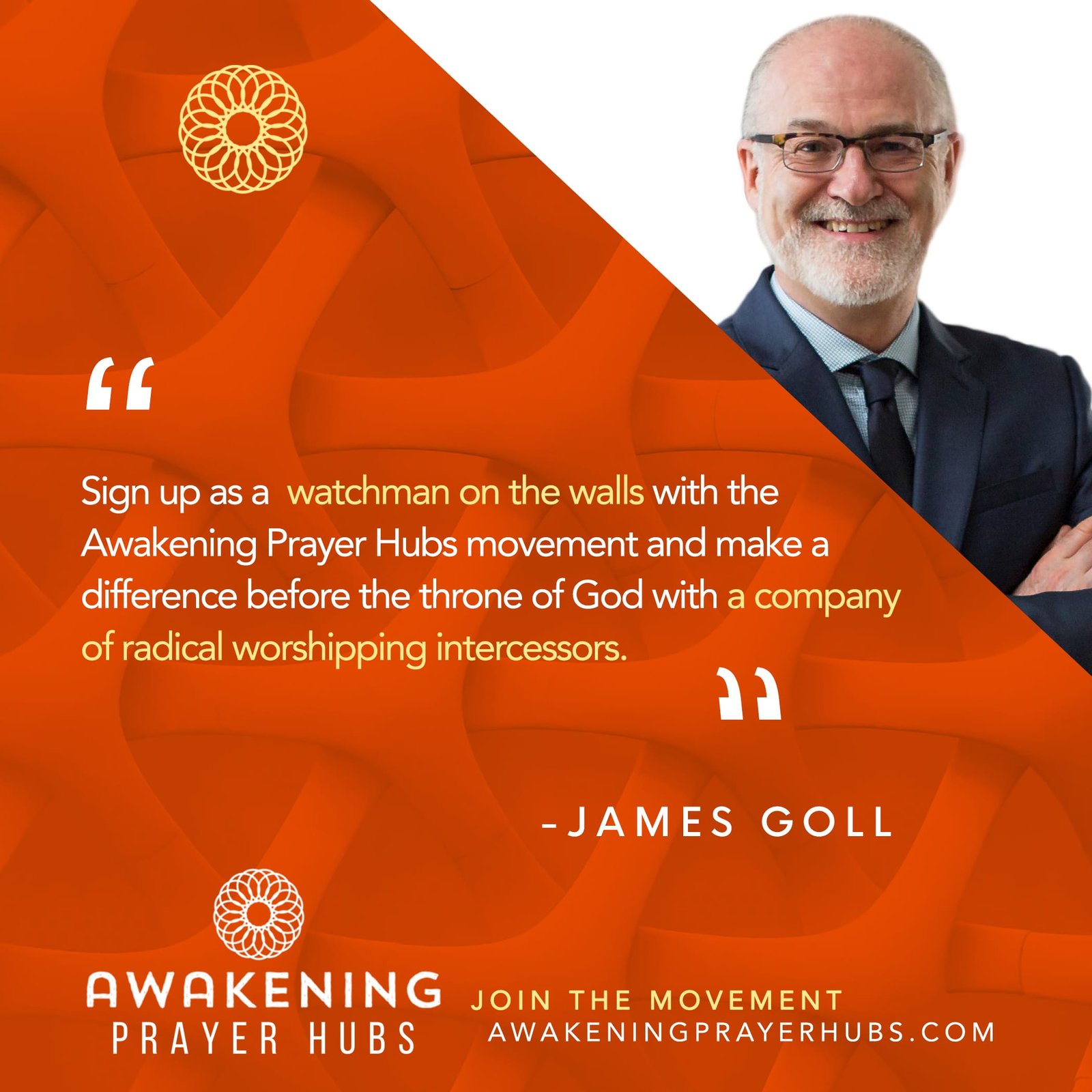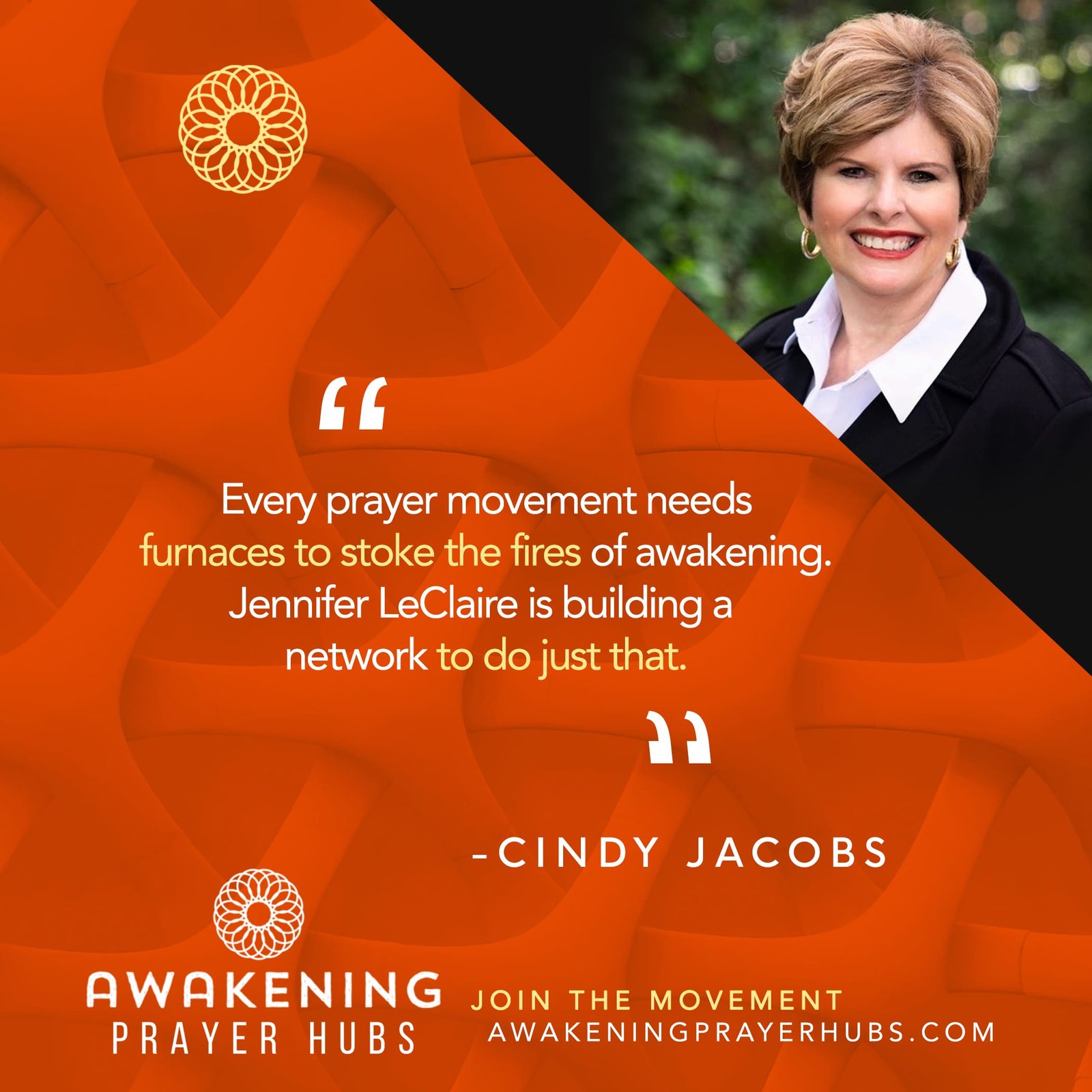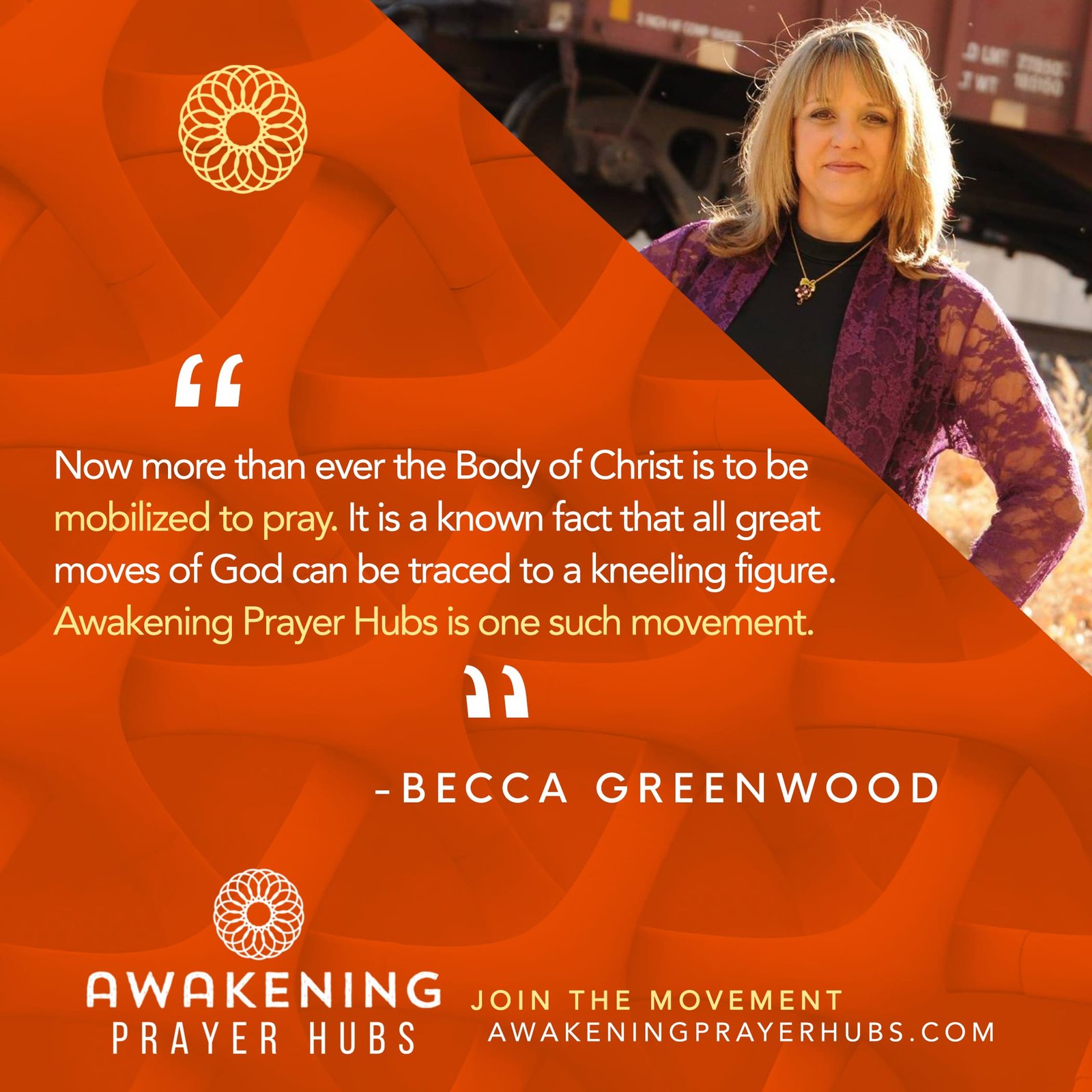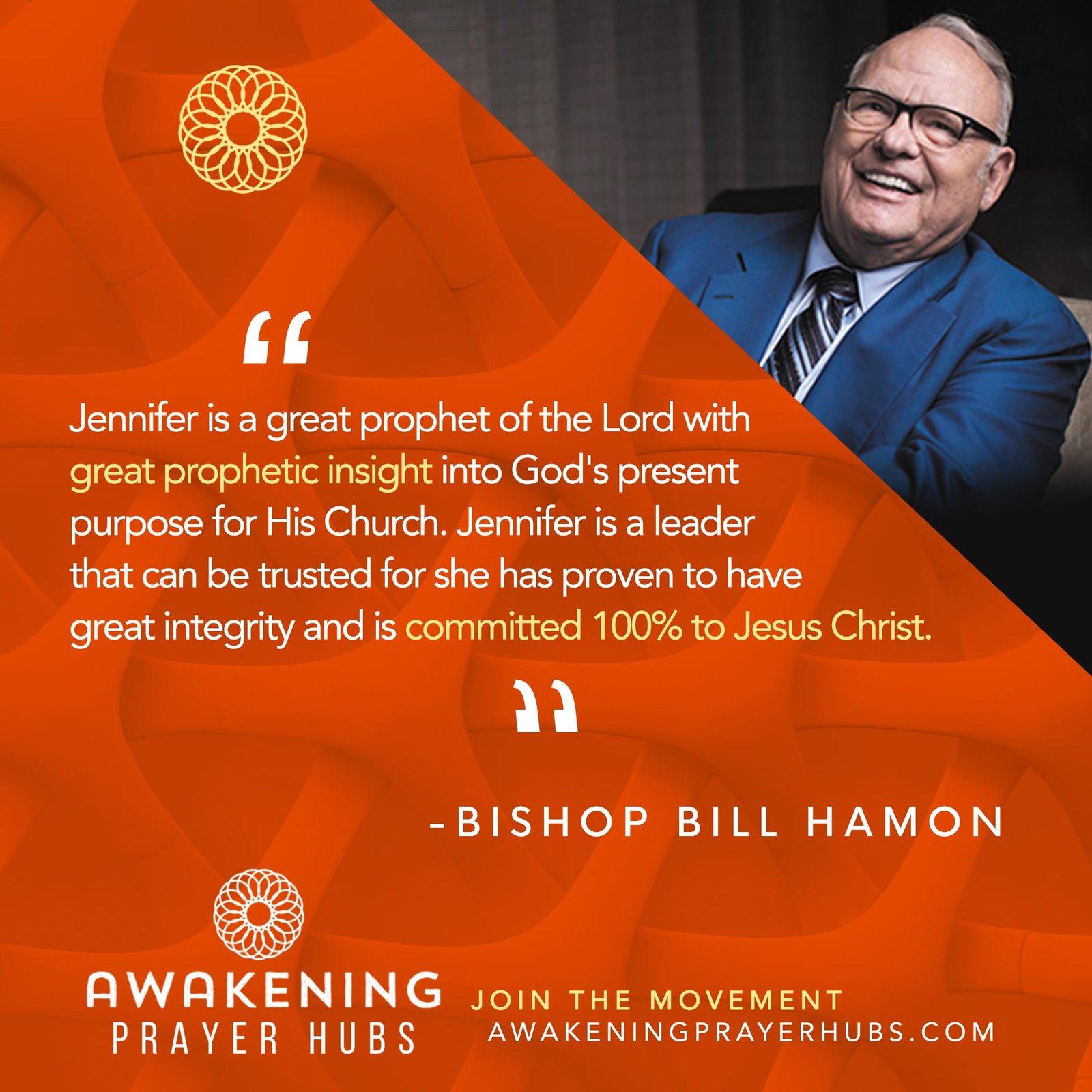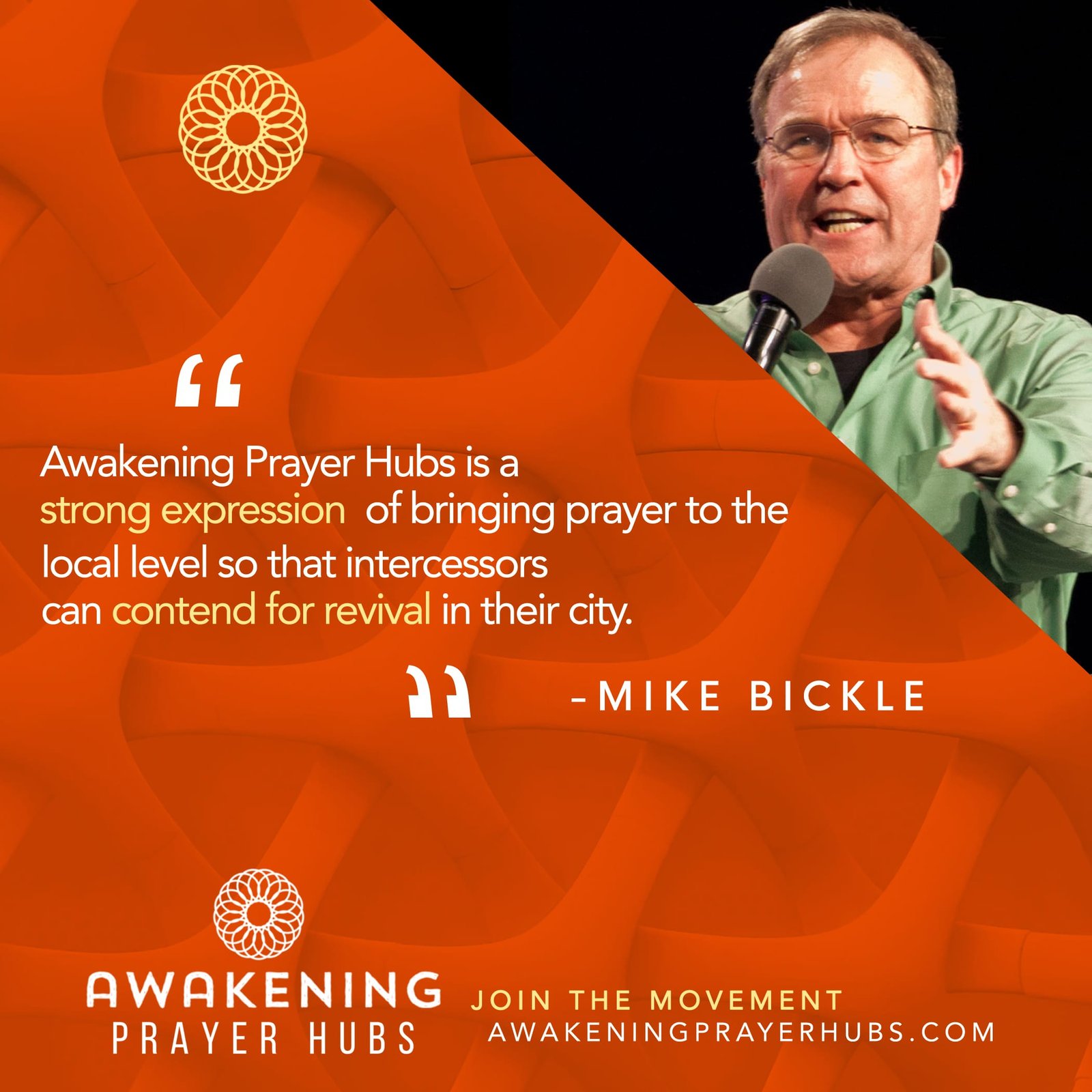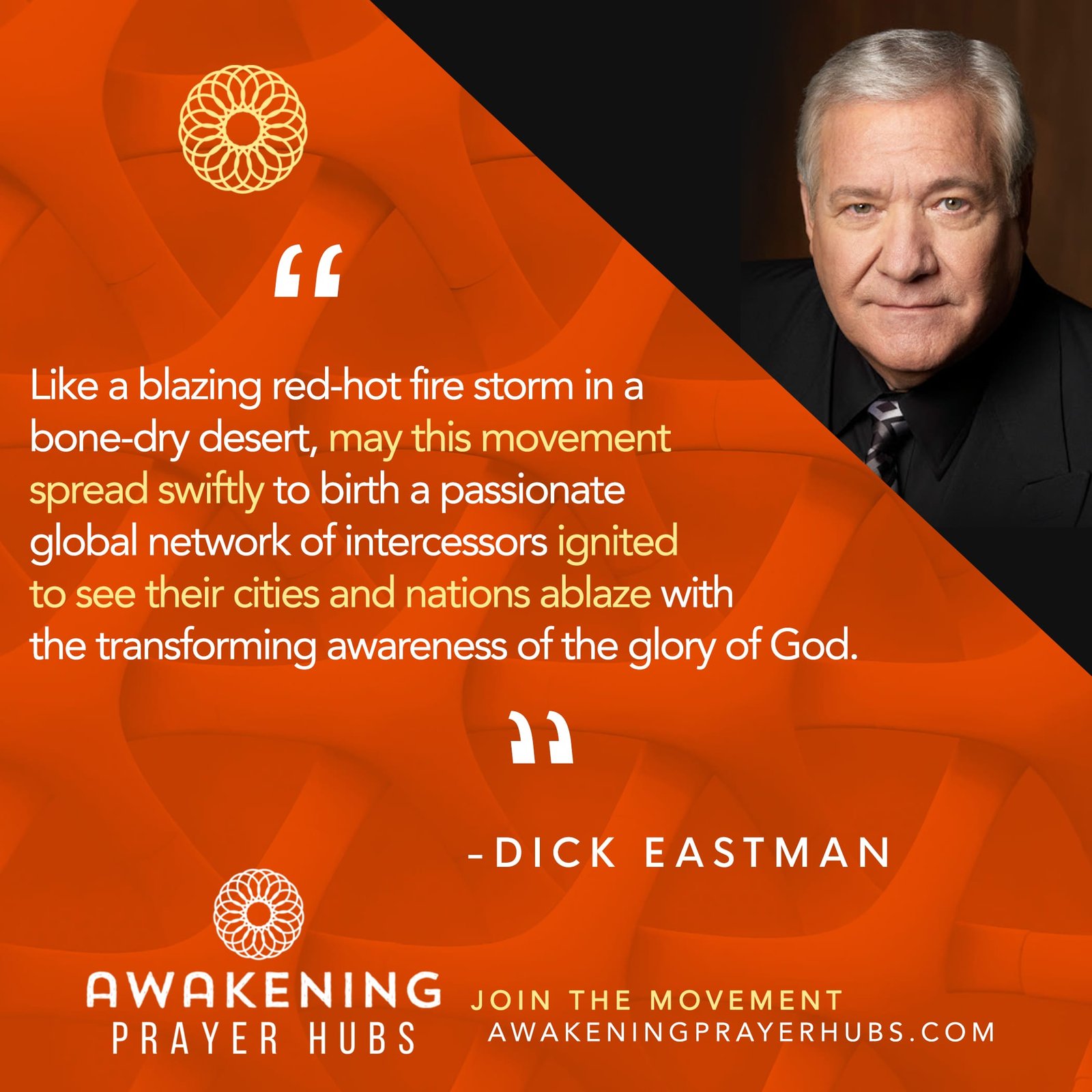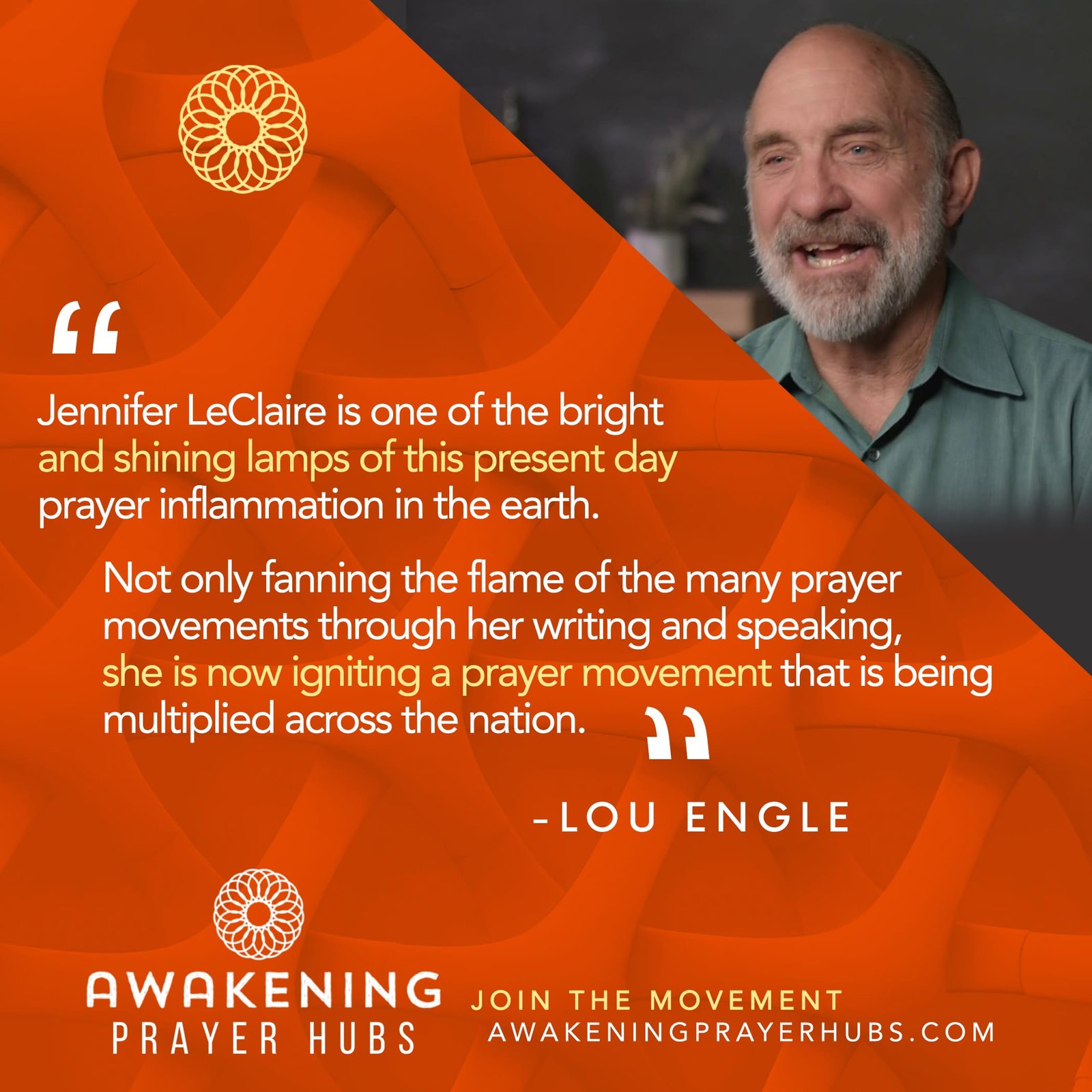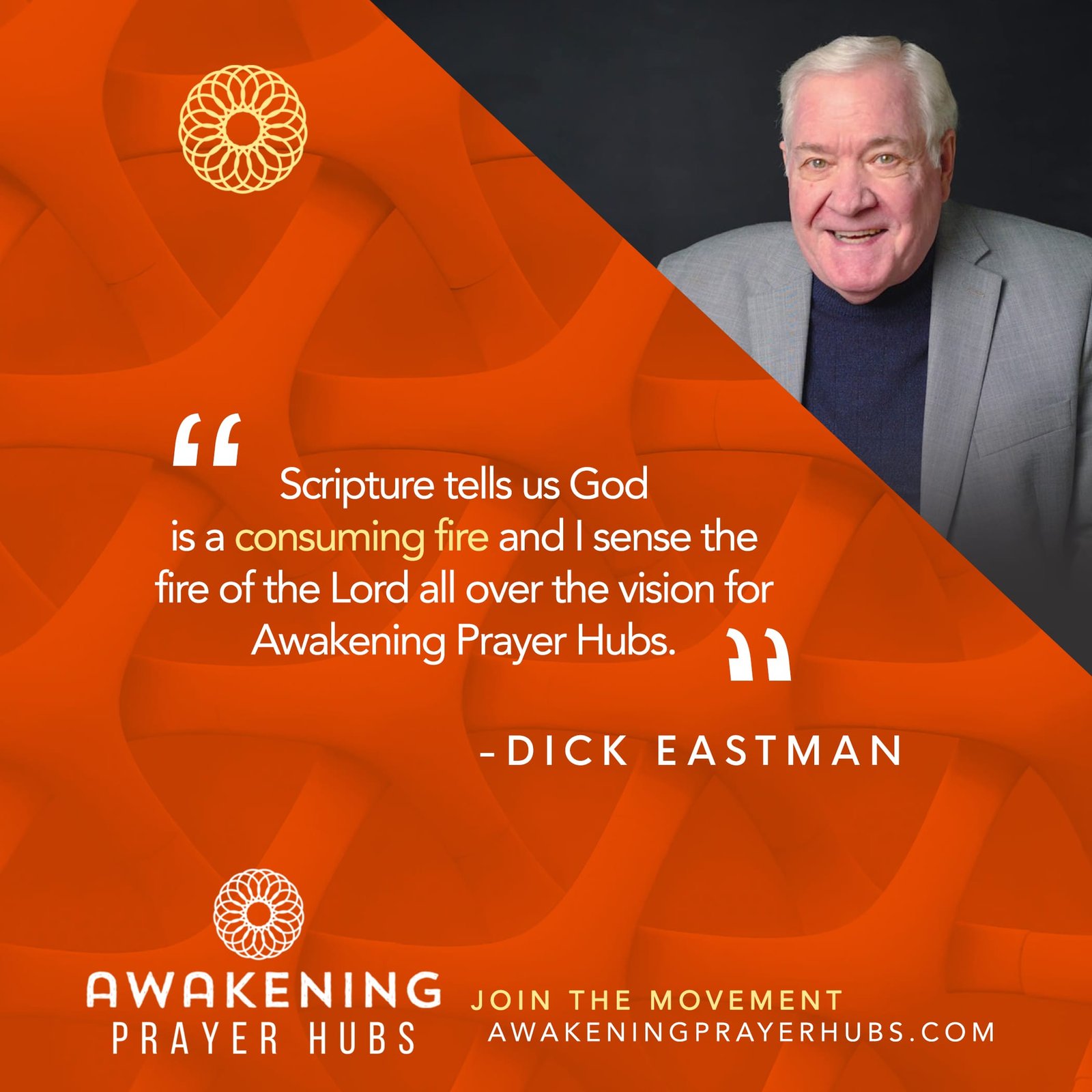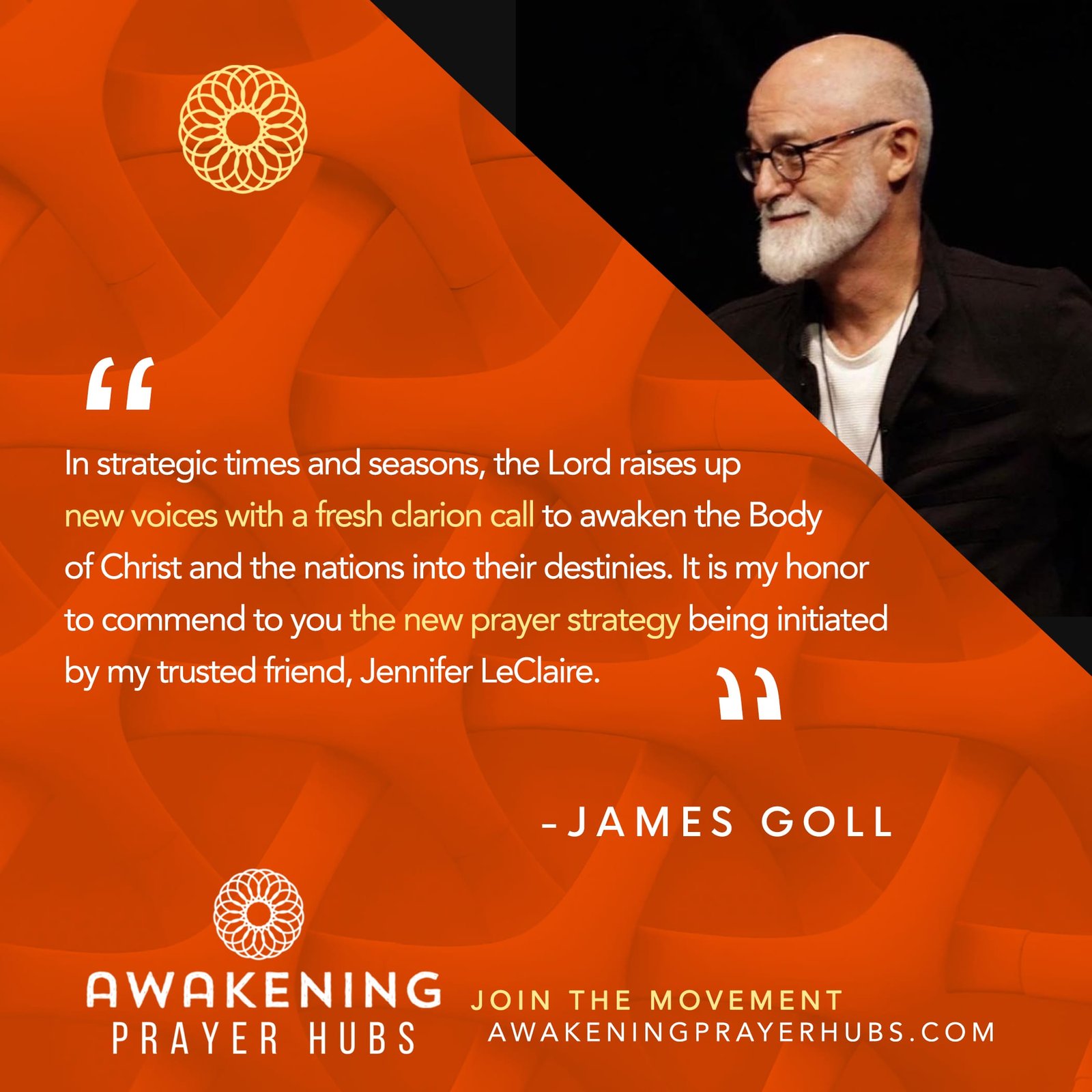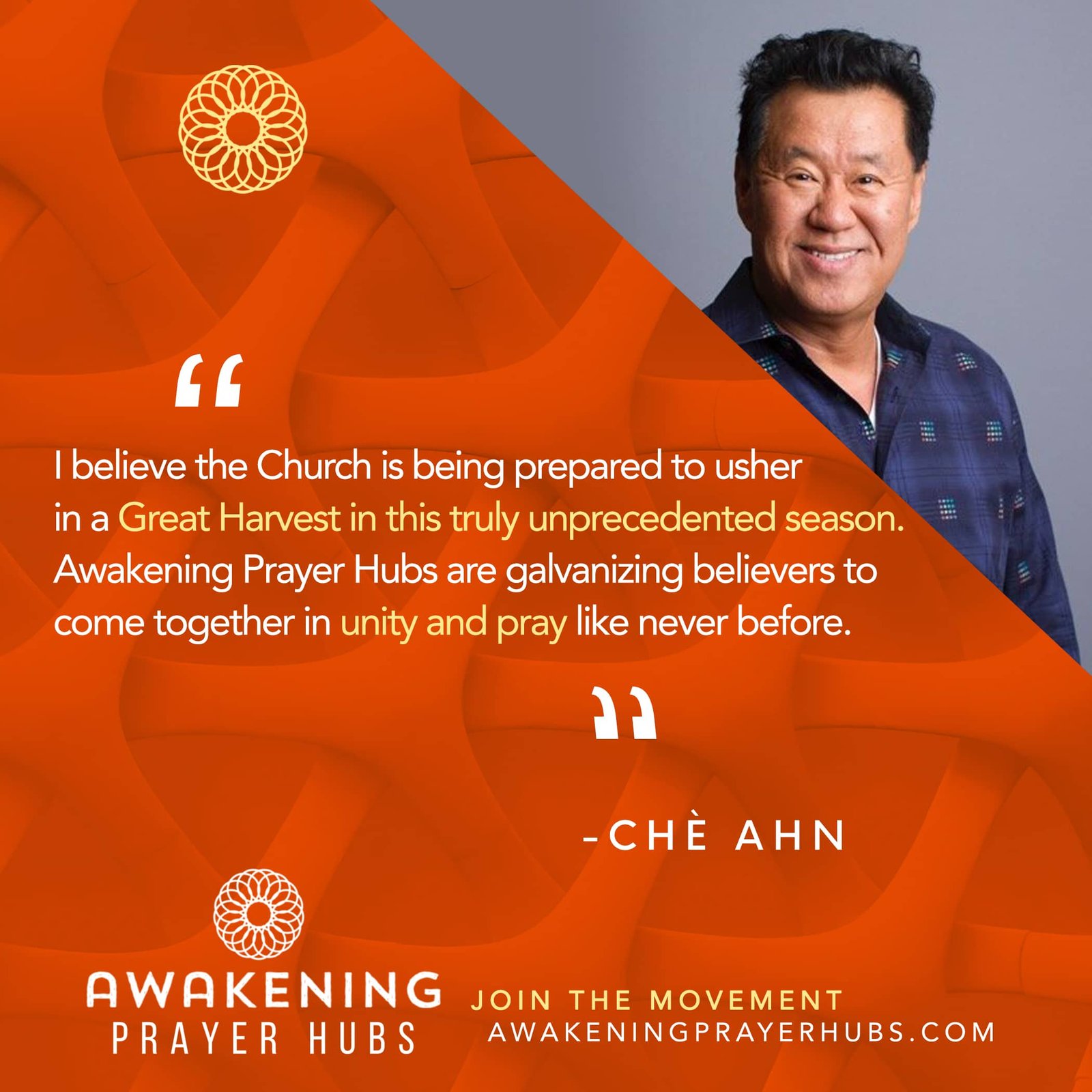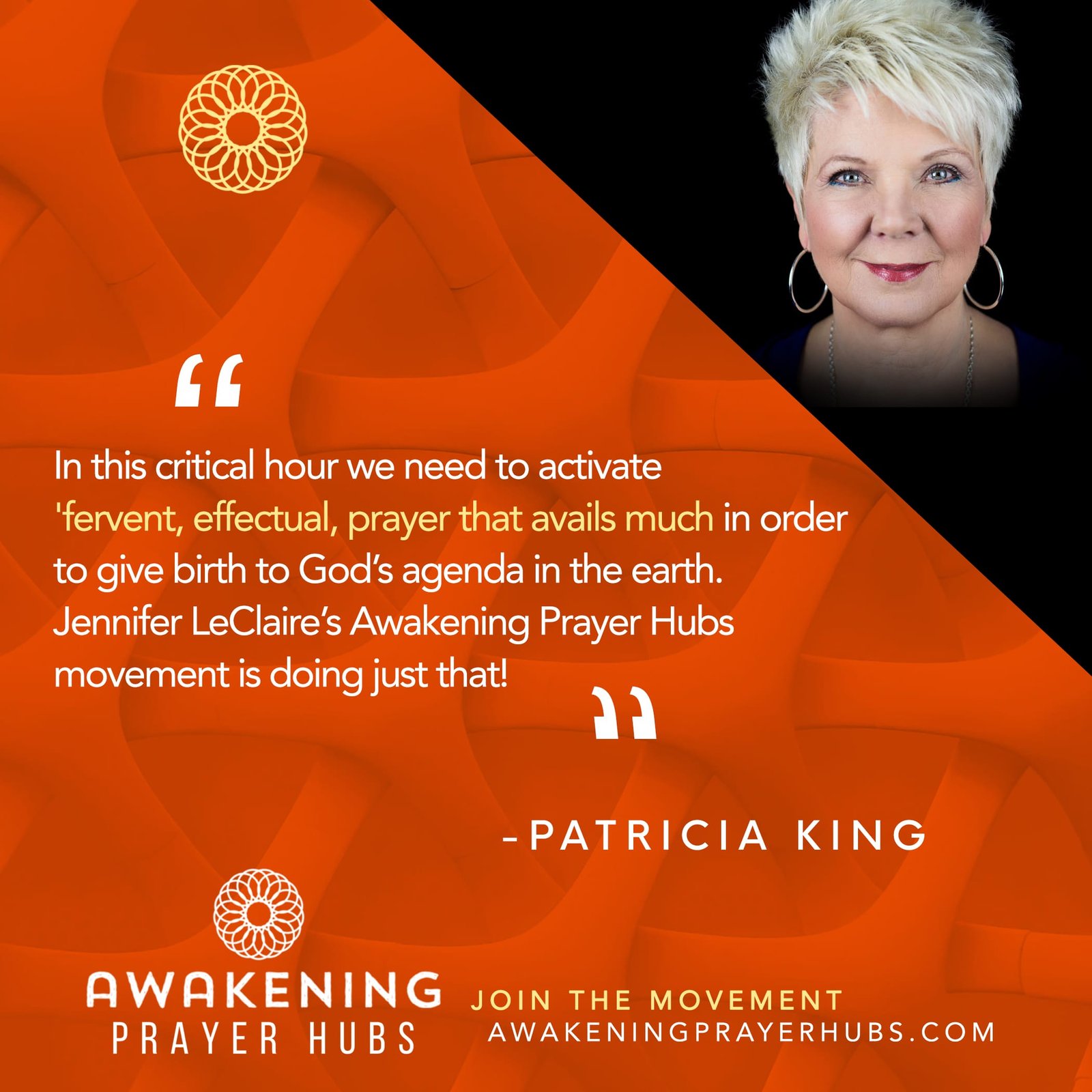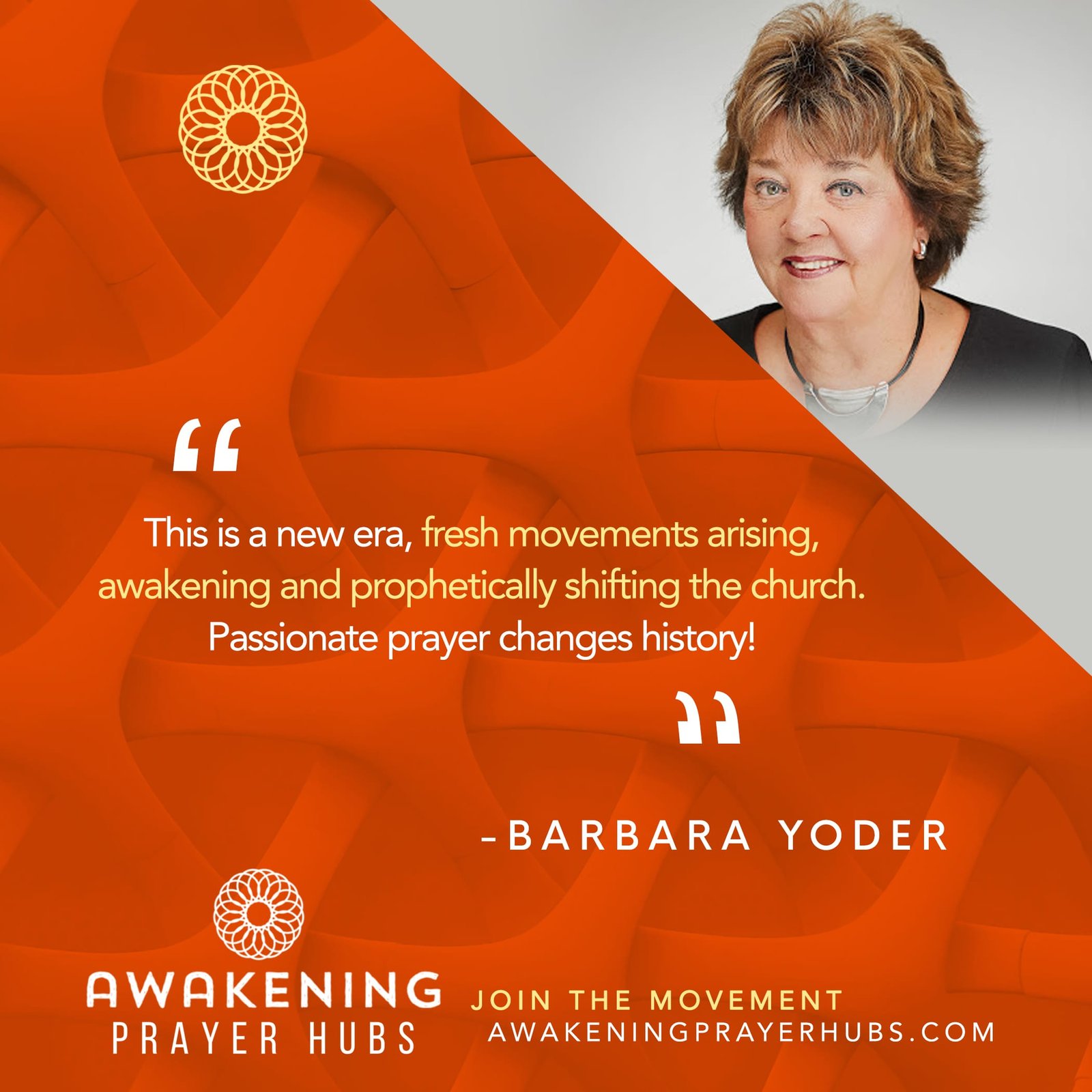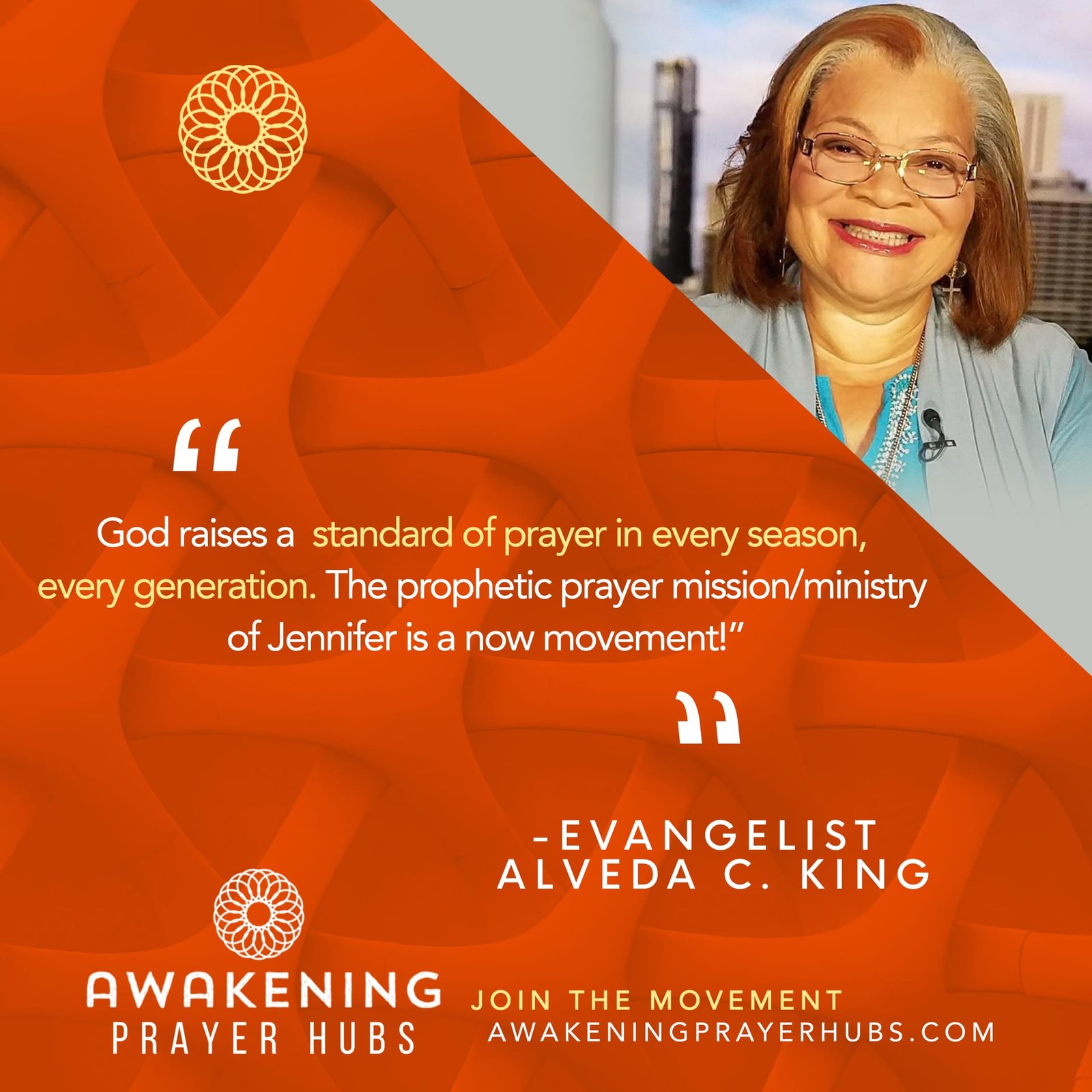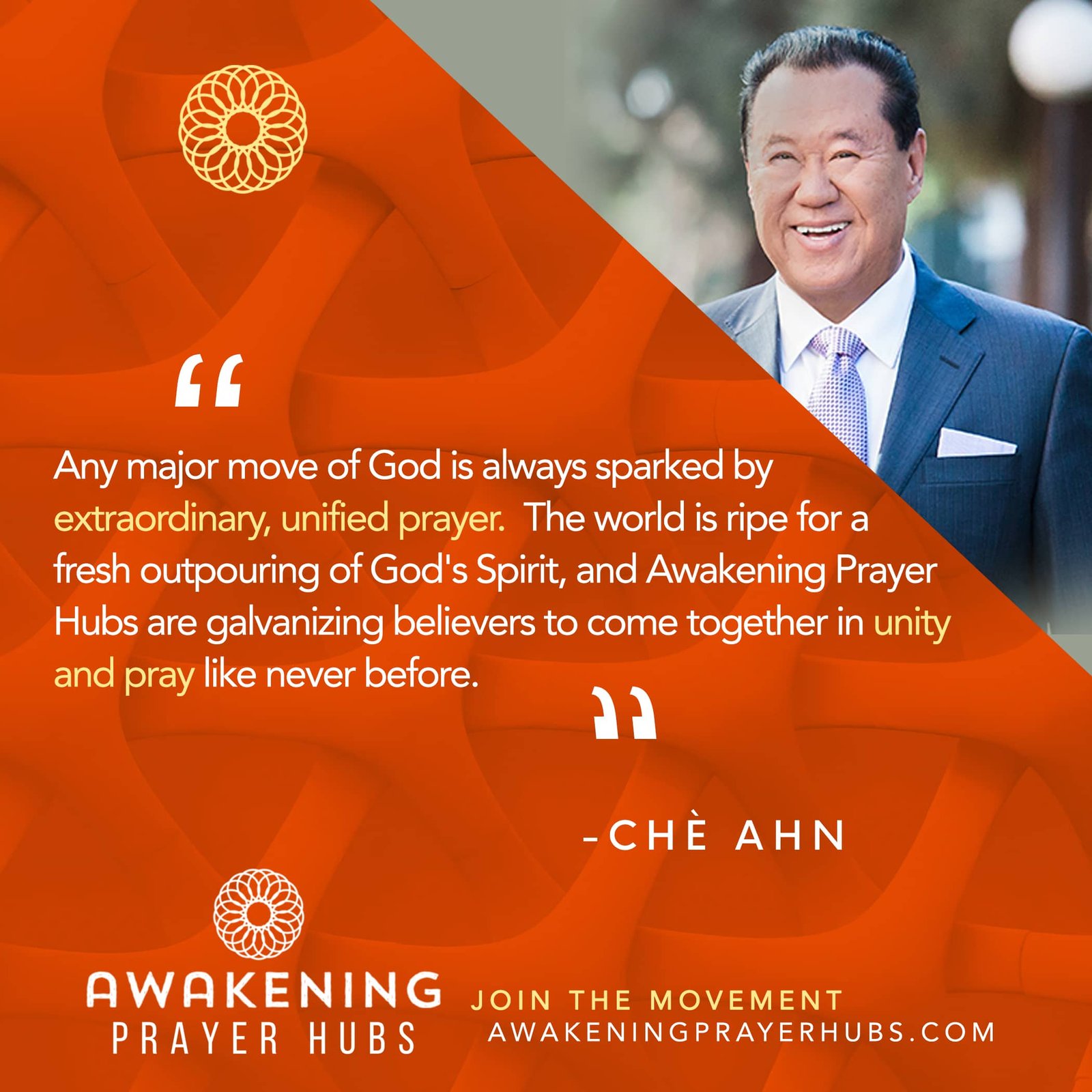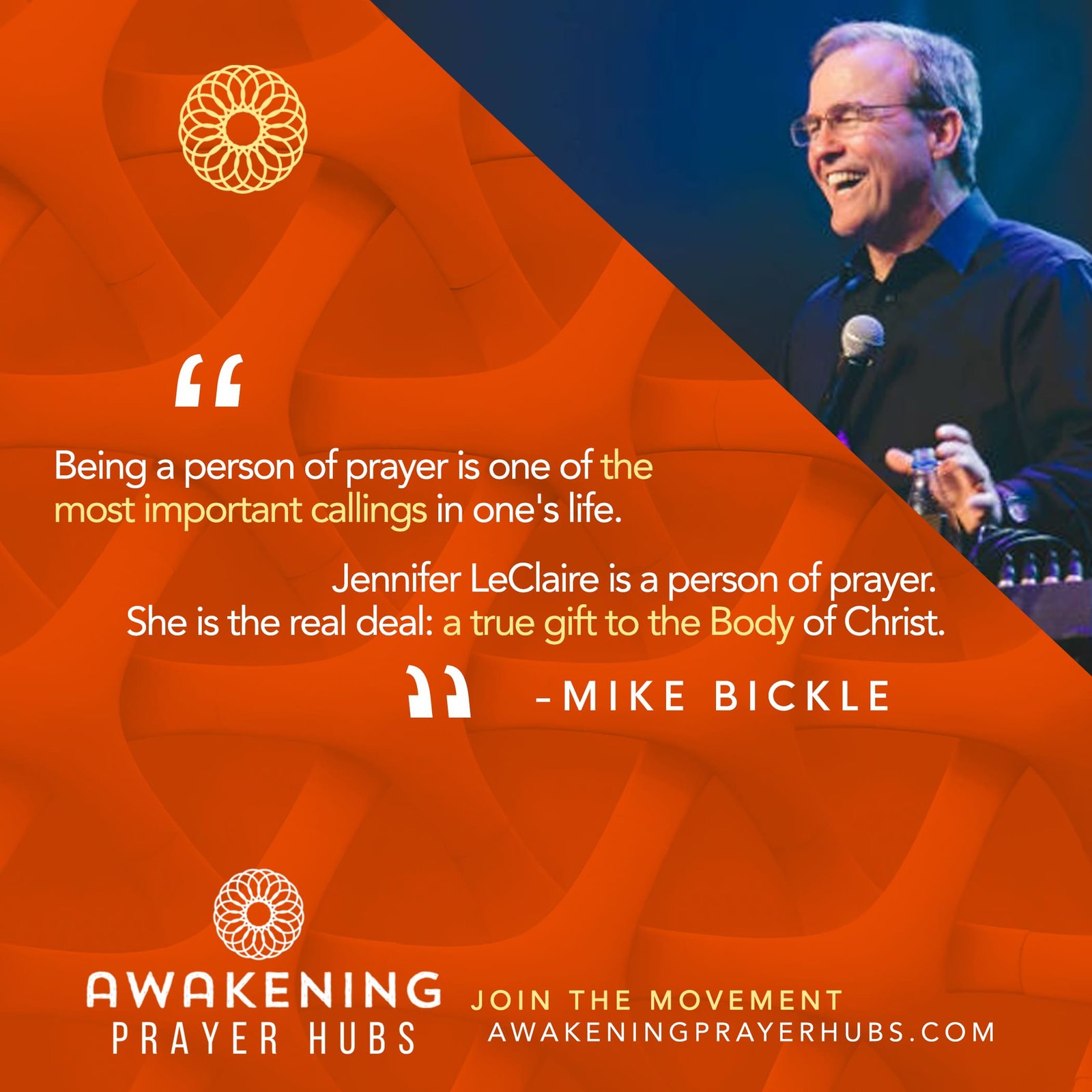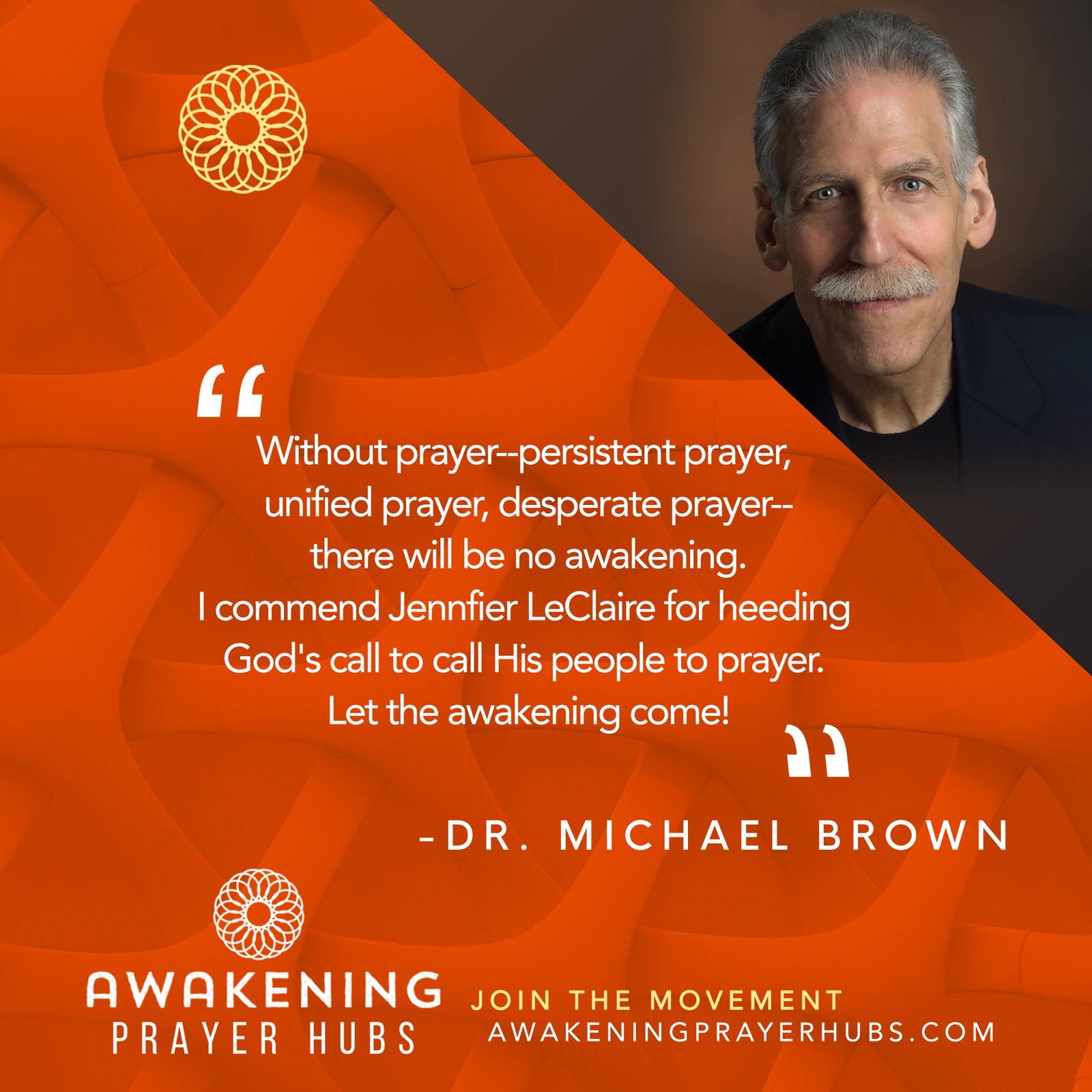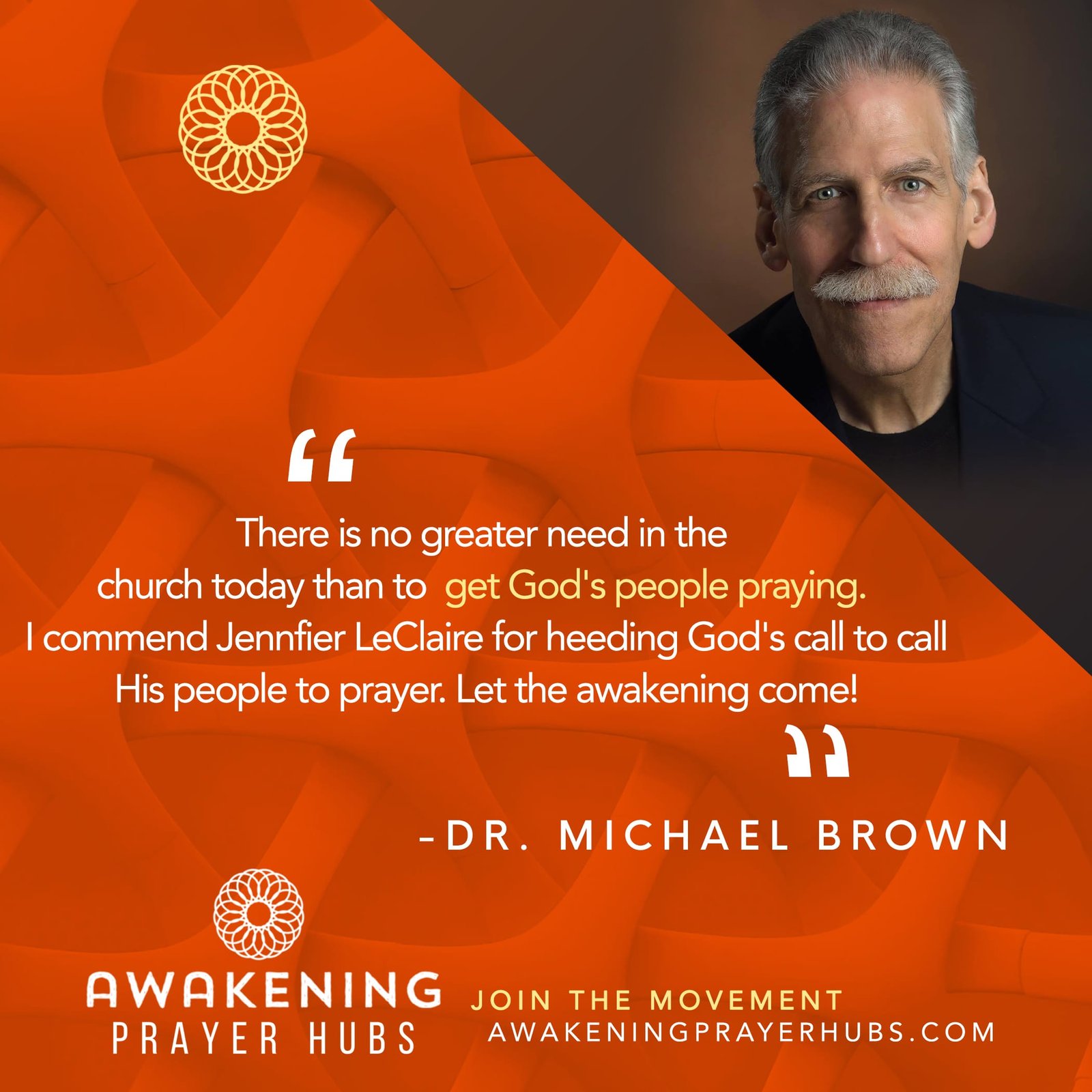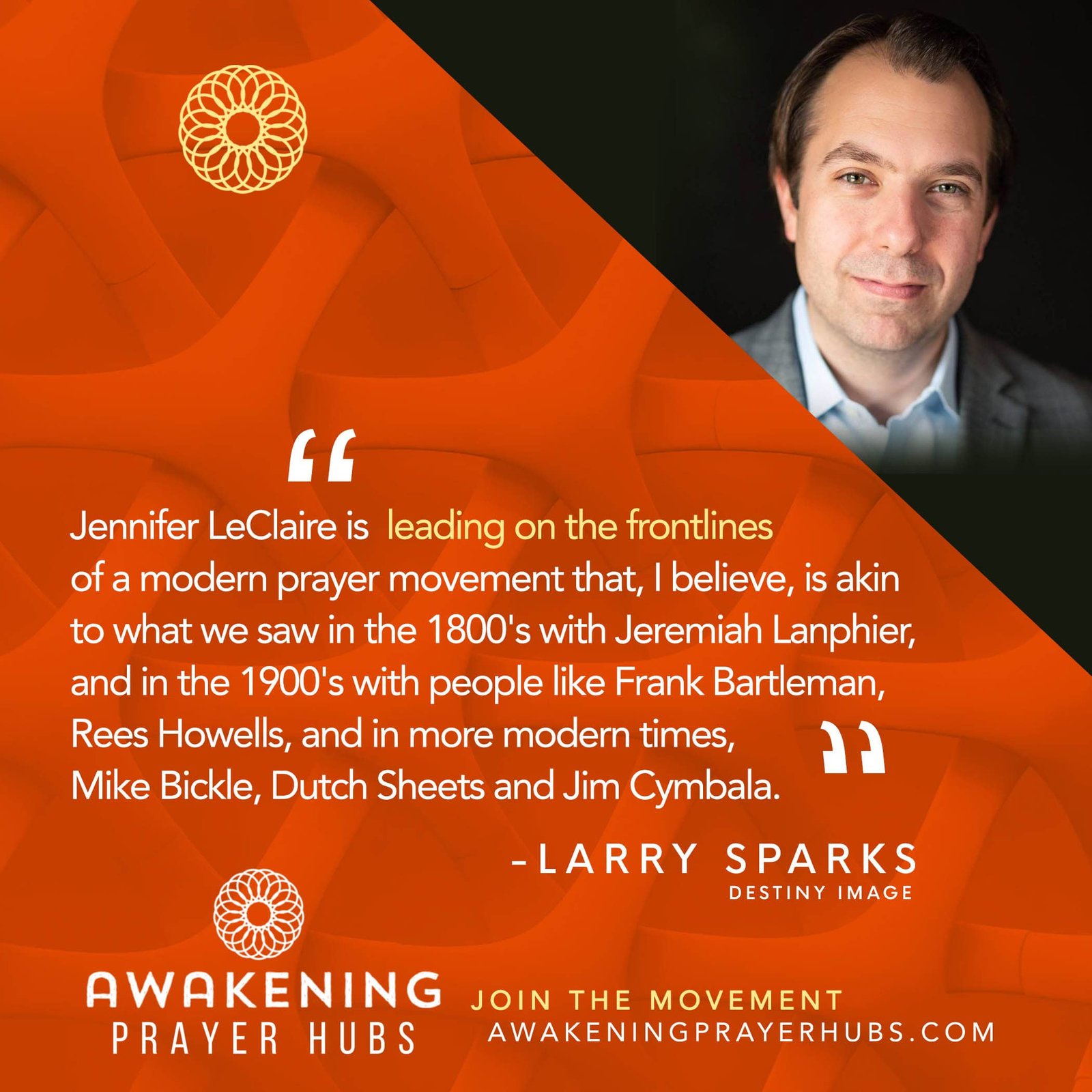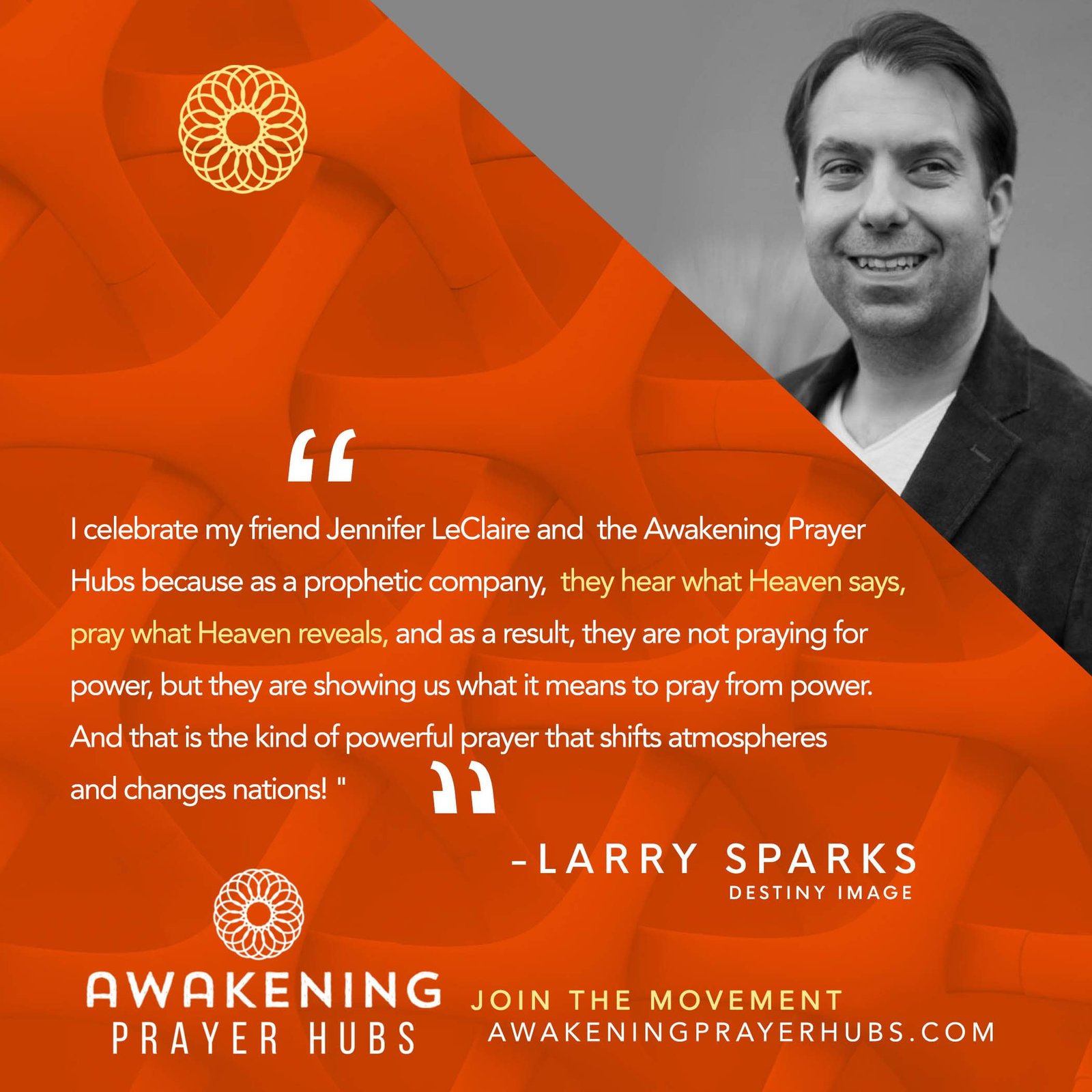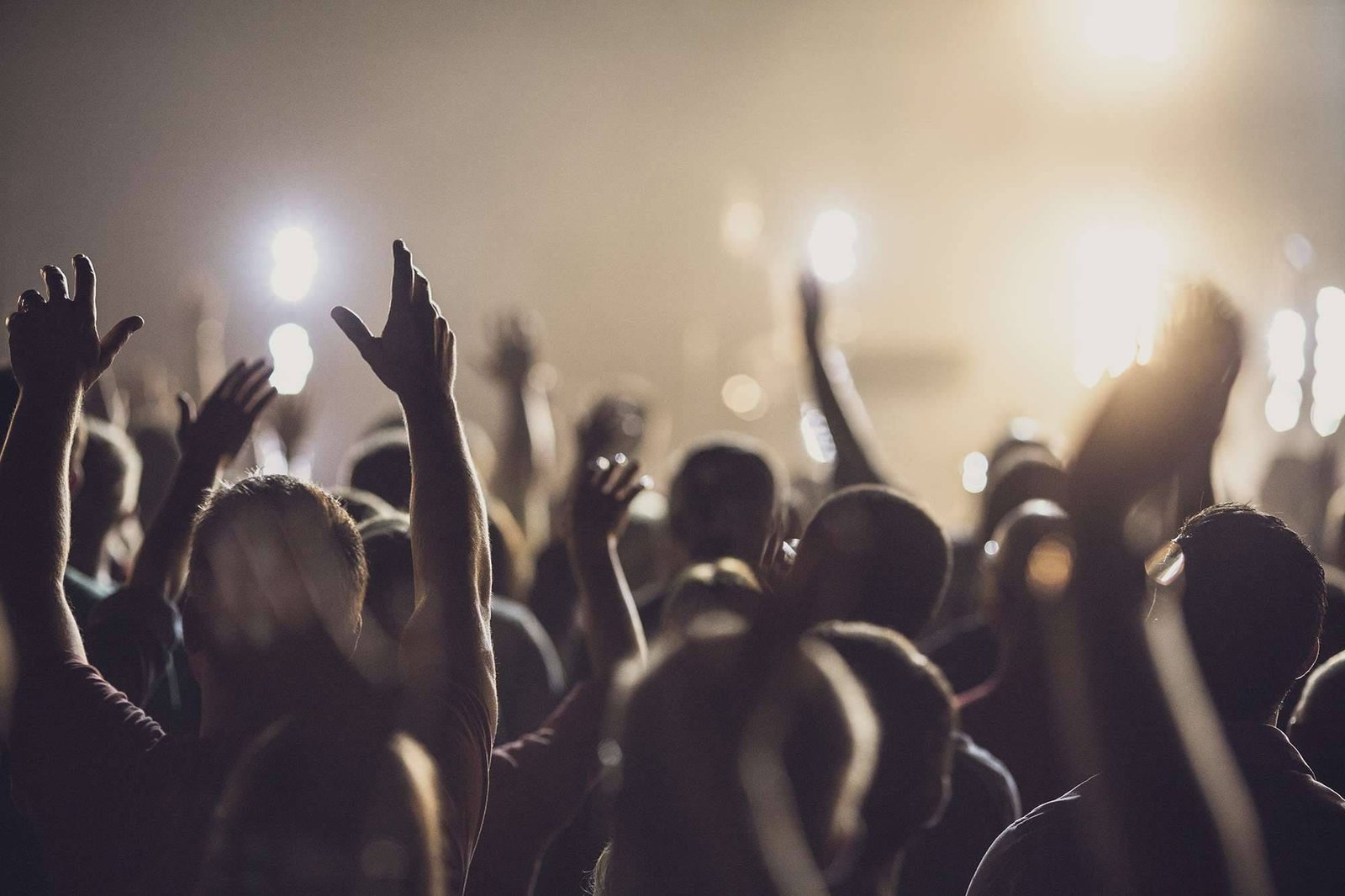 The Movement – Awakening Prayer Hubs Vision
The vision of Awakening Prayer Hubs is to unite intercessors in cities across the nations of the earth to cooperate with the Spirit of God to see the second half of 2 Chronicles 7:14—"if My people, who are called by my name, will humble themselves and pray, and seek My face and turn from their wicked ways, then I will hear from heaven, and will forgive their sin and will heal their land"—come to pass.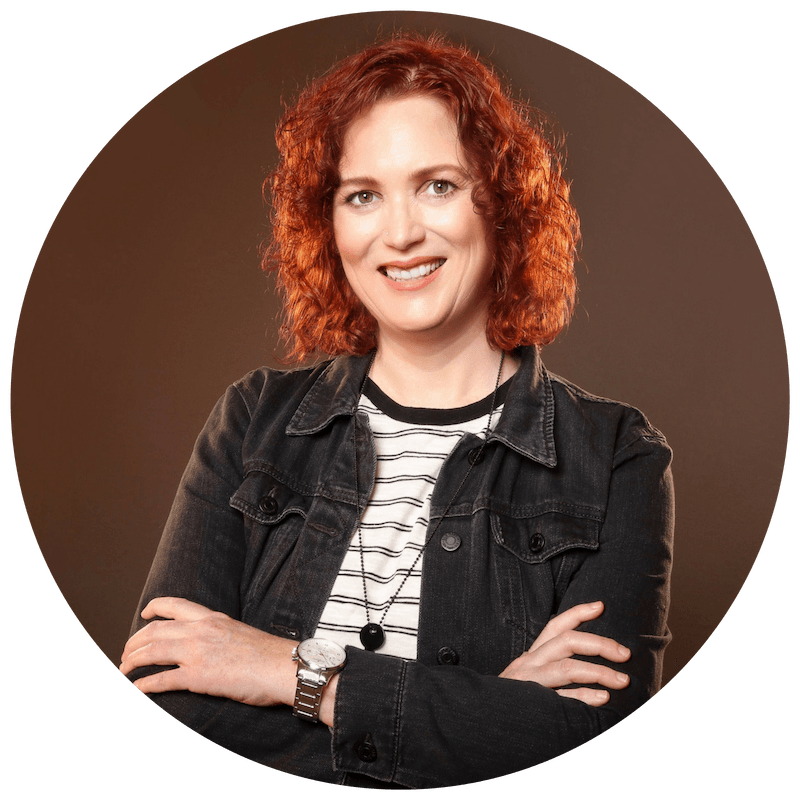 Jennifer LeClaire
Founder
Jennifer LeClaire is an internationally recognized author, apostolic-prophetic voice to her generation, and conference speaker. She carries a reforming voice that inspires and challenges believers to pursue intimacy with God, cultivate their spiritual gifts and walk in the fullness of what God has called them to do. Jennifer is contending for awakening in the nations through intercession and spiritual warfare, strong apostolic preaching and practical prophetic teaching that equips the saints for the work of the ministry.
Join The Movement
Awakening Prayer Hubs seek to establish a global network of intercessors who want to see their city changed for the glory of God.
Start a Prayer Hub
Join A Prayer Hub